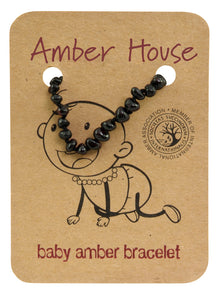 Cherry Amber Bracelet/ Anklet
I ordered a bracelet 3 weeks ago and still hasn't arrived
I can't really give an honest review as it hasn't arrived yet but I can say I'm not impressed on how slow it's taking to get to me.. still hasn't arrived and was ordered over 3 weeks ago.
Hi Hannah.
We post everything with Aus post and there are massive delays due Victoria being in lockdown. You order on 27 of September which has been 7 working days. Please give it few more days. let me know if you don't' get it by Friday.
Wow!
It's a little too big for my daughter to use, however the other night I had horrific wisdom teeth pain and after exhausting all other options with no luck I desperately decided to tape her teething bracelet to my cheek and I sh*t you not, it was the only thing that helped!! I never knew if these things actually worked or if it was a placebo for parents but I can safely say they genuinely work 😂
Beautiful!
Thank you. It fits my daughter perfectly